While I was sitting and doing nothing I decided it was time for some face care stuff!
I rummaged through our Bathroom Junk Drawer ( you know where all the random bathroom stuff goes) and found a Beauty mask I had purchased at Forever 21 for a $1.80. It comes with two pouches for two treatments and is fairly easy to open. They are perforated down the middle horizontally.
the other thing to note is the English directions are on the top packet so if you don't think you'll remember the directions either look here (as I am about to post them) or use the bottom one first.
(picture not my own)
So I decided to try it and let ya'll know What I think.
The directions:
1. Apply Mask to dry face with dry hands evenly over face avoiding eyes and lips
Make sure your hands and face are dry, wet skin may prevent the mask from lathering.
2. Leave until the mask lathers.
3. Massage gently with fingertips for 30-60 seconds to cleanse
4. Wash off with lukewarm water and tone skin.
So Its kind of a pearl, gel and you spread it on your face and it actually lathers pretty quickly.
You rub it and it becomes foamy more than lathery and can dissipate if you go for too long. I needed a wash cloth to get it off as it kind of spreads if you splash water around.
My face felt pretty dry after word and I was disappointed but after letting it fully dry and set in my skin feels really soft and the peach smell is so nice.
Overall
it worked for my skin. It feels clean, soft and doesn't seem to be having any adverse affects on my skin.
The price is pretty great too, I can definitely afford a few at $1.80 each. I will definitely try their other products.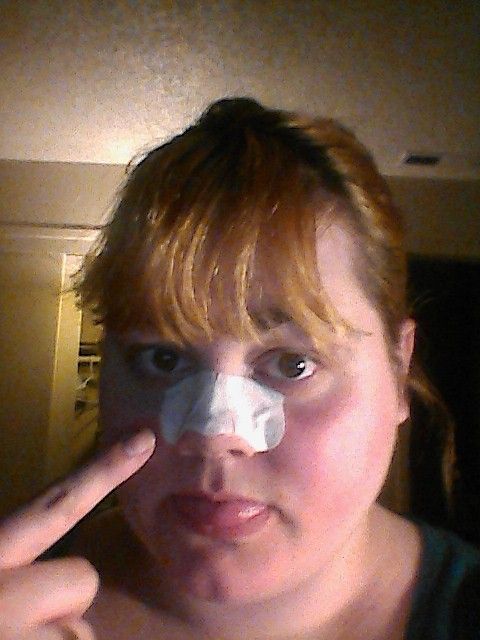 Tried and true classic. I'm more interested in others opinions on this but I'll give my own.
Easy to put on, easy to do other things while waiting for it to "cement" and kinda hurts to pull off pulls off a lot but I feel it doesn't always grab everything it could, but it gets the job done.
Should not be used by people taking medications such as acutane.
I also know that doing it too often can lead to gigantic pore issues and them clogging up worse than before. I only use it once in a while. Usually when I super begin to notice my nose and dark tiny spots.
Overall
A classic solution to blackheads but I encourage anyone with a beauty school near them to go see the estheticians for treatments and advice at a low cost.
:D