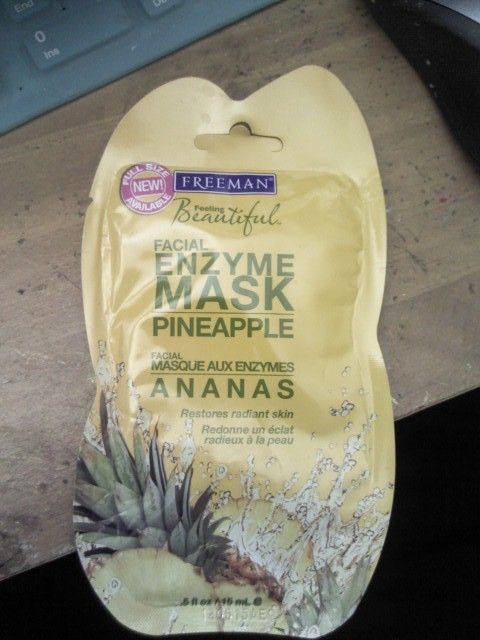 Smeelllss sooo goood!
If you love pineapple you'll love this!
It didn't seem like it had a lot in the package but it was more than plenty to cover neck and face. (it was a little gobbed on for me).
So you have a nice clean face and put on the product like so: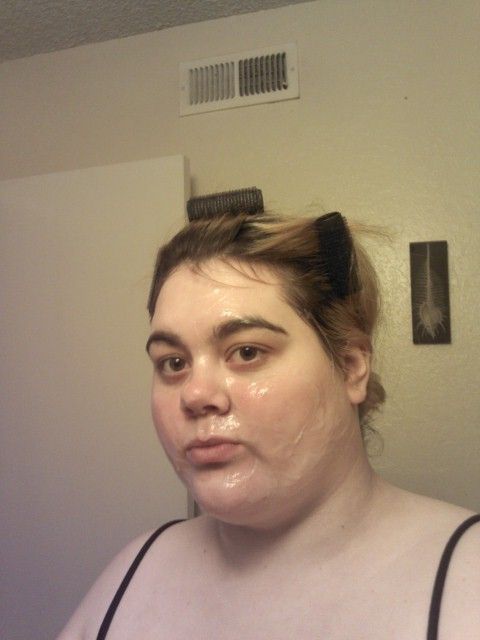 It's pretty yellowish but it looks clear in the photo.
oh and I'm using velcro rollers to keep my bangs back, a neat trick my friend taught me.
so Leave on for 10 minutes. Rinse off with Warm Water and Voila!
Clean face!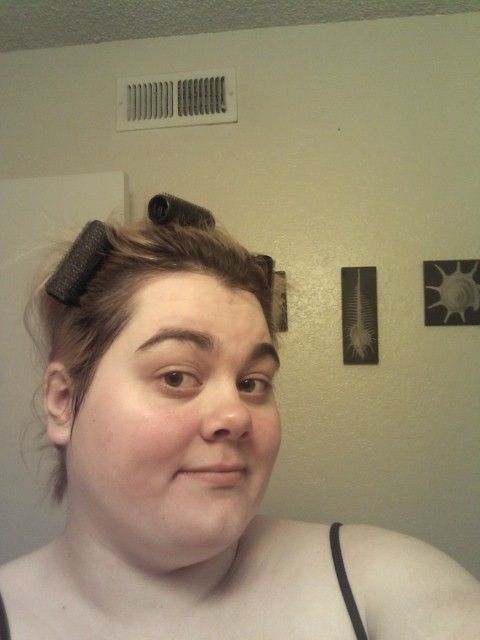 It had a nice tingling sensation, not too strong but kind of like when you use astringent. SO it didn't hurt which is awesome and my face feels very smooth and soft. I was quite happy and will most likely purchase the full size.
Overall:
lovely and you don't have to wait for it to dry just 10 minutes! Great for morning pick me up or a relaxing night. 5/5 pts!
Love it!
xoxoxoxoxo
WNA