I did a little shopping today and I caved and got OPI It's always Oktoberfest In the Germany collection. I mean...I'm German so I have to get at least one right?
Right!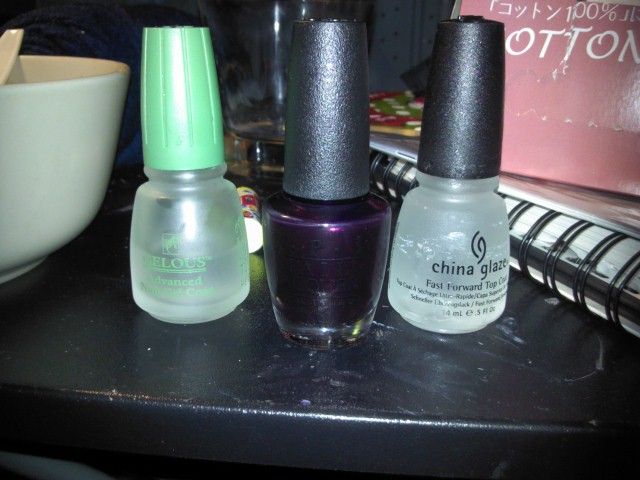 So Basecoat, Color and I bought another bottle of China Glaze Fast Forward top coat. Still my favorite fast drying for regular ol' nails. NOT NAIL ART it smears!
On my nails: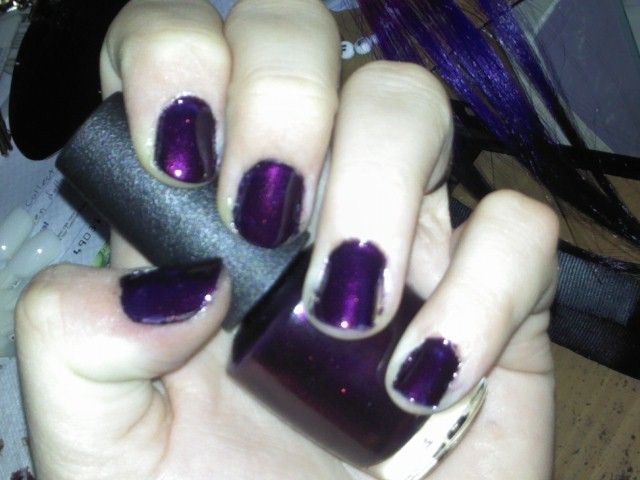 it is such a beauteous purple I adore it!.... but its more red in artificial light.
I also got a new Venique and OPI Matte envy.
It works very well and I hope to do some neat Matte art with it. I read reviews that it has formaldehyde in it so left too long on your natural nail and it will stain yellow. The Venique is Deviant Little sneaker and is a sheer black with Glitter. SO i'll probably wear it over another color.
I need to remember to get more gelous soon toooo <3
I also bought some more sinful colors and found a good color close to Lumpy Space Princess. Its called Amethyst and it looks like a cheap match to my OPI Planks a lot Which is fabulous! I hope to find more cheap versions of my Adventure Time Nail colors for people on a budget. (I mean good close colors)
I also got the lovely blue called Savage.
And some more nail wheels! Lets see what designs I can cook up!
See you next time!